The Life Of British Escorts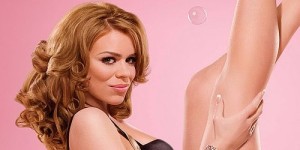 Obviously I am not a British escort, because I am a man. But I work with them a lot and I have a close contact. I am friend with many British girls, who work this profession in the UK capitol and I will try to speak for themselves.
The British escorts are not only girls who are born in Great Briton and they have an English origin, but it is more about the attitude. They are very famous for their free behaviour. A British escort is usually ready to do everything for the party. They are never shy or even if they are, it is just how they look, but they have the naughtiest soul of all. You can expect almost anything from a British escort. If you have any naughty fantasies and you wonder if some girl will help you and do what you want, without judging you and calling you a freak this is the type of girl you are looking for.
Most customers of escort service know that and they want always their escorts to be British girls. There is one movie only which shows what an escort life really is in London, it is called "Secret Diary of a Call Girl". And there is a whole series of it. I really loved watching it. Unfortunately it didn't became so popular, maybe mostly because of the adult character of the movie and all the nudity and sexuality in it.
The movie is based on the popular diary of the anonymous sex worker known only as Belle de Jour. The actress that plays the role is the gorgeous British Billie Piper. She is a ruthless bitch in her job, but in her completely separate life of just an ordinary Londoner she is sweetheart and very nice lady. Belle is very high class, which means she charges by the hour and she charges a lot. Of course like every movie it is a little bit exaggerated and she says that she charges thousands of pounds by the hour. Which in real life is not true. Maybe there are some girls, who can manage to do that with some very special customers. But come on, if they can pay her thousands by the hour, wouldn't she just be their mistress?
They show something very typical for all the escorts, but especially about the British ones, who are local. They keep their life and job separate. Personal and work are two different personalities and the two of them shall never meet. They use different phones, different clothes, visit different places with their different personalities. Even their make up is completely different. So if you meet the other girl you may not even recognize her and even if you do she will definitely deny that it's her. In the movie these are the two girls – Belle and Hanna.
In their personal life, British escorts have relationships and they do normal things just like everybody else. They have many secrets, that they can't share with their boyfriends. They are trying to be like everybody else, but just are not the girls who have a normal job. Usually in normal life they are very shy, sweet and the type of girls you would never think can be an escort. But in their job they open their deepest devils and become the naughtiest girls in the London escort scene.
Since I work in this business I have been shocked myself many, many times when I find out that some girl is actually an escort. And I am sure you have met them many times and never even dared to consider the possibility that this this shy girl is a British escort. And you can actually pay her to be your companion. Visit our main site XLondonEscorts.co.uk to find out some amazing girls in London